All treatments are by appointment only. For an informal, no obligation consultation please call Fiona Milnes. tel: 07763 991 556.
Locations
Colne Treatment Room
The Treatment Room, Knotts Place, Colne, BB8 8AE.
tel: 01282 864705
Warner Street Practice
27 Warner Street, Accrington. BB5 1HN
tel: 01254 875007
Formally at Fulwood Therapy Clinic, Preston & NJD Sports Injury Centre, Clitheroe.
Treatment rooms have ground floor access and are equipped with professional hydraulic couches to suit those with mobility issues, are accessible for wheelchair users and have free parking close by.
Please be reassured that we take all precautions and guidelines against the spread of Covid 19.
Home and workplace visits by arrangement.
Personal appointment fees
Initial: minimum 90 mins

£60

Follow-up: 1 hour approx

£50

Baby Bowen

£10

Home visits

£60 - £75

Broken appointments (unless 24 hours+ notice given)

£35
The fee scale is designed so that all clients may be able to afford treatment. In case of financial difficulty, please feel free to discuss your personal situation.
87% of hospital consultations for injuries to shoulder & upper arm required hospital admission.
Department of Health
Many back injuries occur in the work place and costs to UK businesses can be in excess of £5billion annually.
Office for National Statistics
71% of hospital consultant episodes for common migraine were for men.
Department of Health
Work-related stress caused workers in Great Britain to lose 10.4 million working days in 2011/12.
Health & Safety Executive
Non-specific back pain causes up to 5 million lost working days per year.
British Medical Journal
32% of hospitalisations for injuries to shoulder and upper arm occurred in 15 - 59 year olds.
Department of Health
Information for all
It is well documented that the NHS has a low impact on musculoskeletal pain of unknown causes. Despite decades of research and posturing to explain chronic musculoskeletal pain on the basis of a specific disease or injury, and despite increasingly sophisticated radiological assessment, little advance has been made in either achieving a specific structural diagnosis or, more importantly, in reducing the health and economic burden of chronic musculoskeletal pain. Therefore, when you seek help from the NHS ask to be referred to a registered Bowen Technique practitioner. If you are paying for treatment yourself, you are unlikely to find a more cost effective and long-lasting solution for your problem.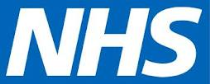 If your complaint is long-standing and musculo-skeletal, covering conditions like frozen shoulder, back pain, sciatica, carpal tunnel, etc. you should not have problems asking your GP for a referral to an accredited and registered Bowen Technique practitioner.
However, in my own experience, after many requests by patient's GPs for funding for Bowen treatment, and all turned down, I later learnt that the East Lancs Clinical Commissioning Group will automatically turn these requests down. If my patients lived in other parts of the country, this type of funding would be available, as more and more CCGs recognise the cost-effectiveness of the Bowen Technique. Ideally, it would make sense for patients to be treated with Bowen and funded by the NHS for conditions before they get to be chronic and long-standing. This seems, to just about everyone, a better way to save both pain and money.
The NHS has a serious crisis of funding and yet the vast majority of people who come to me for treatment, only do so because the NHS has failed to help their problem. Most have had costly drugs, scans, physio treatment, injections, operations, etc and yet many have experienced problems that have worsened over time, despite these expenditures. Although there has been much talk and posturing about the need to use alternative and complementary health care and the preference for many patients to seek solutions away from prescription drugs, we believe this economic option should be available throughout the U.K. Only when patients continue to ask for this treatment will it be considered as an effective and relevant alternative treatment. To learn more please read this by the All-Party Parliamentary Group for Integrated Healthcare.
Baby Bowen
Baby Bowen is a series of extremely gentle yet highly effective moves that are made on your baby's back and front. Baby Bowen is Bowen Technique for babies. The extreme gentleness of Bowen combined with its effectiveness makes it a very powerful tool for treating babies, relieving their discomfort and maintaining their health. For more information please click here
Benefits for businesses and their employees
At Better With Bowen we cover a comprehensive service: Full consultation, assessments, treatment with the Bowen Technique, education including posture, exercises, ergonomics and guidelines on how to remain pain free. We believe that this whole-person/whole-life approach helps our clients adopt and maintain a positive solution to the pain, thus ensuring less time off work. We are also able to give talks to your workforce and managers on the management and control of back pain, shoulder pain, repetitive strain injuries, etc, that affect your staff and the effectiveness of your organisation.
Furthermore, we are able to give further information and guidance to specific employees - how they can help themselves - and improve their work-stations - how you can help them remain pain-free, the ergonomics of the working situation. (For your local BOWTECH* practitioners please go to www.Bowtech.com or www.Bowen-Technique.co.uk). *Bowtech is the official organization that trains and instructs practitioners worldwide in the original technique given by Tom Bowen to Oswald & Rene Rentsch.
Smaller organisations may not have routine access to occupational health services but can contact Better With Bowen for help. Of those organizations that already use the services of a health provider, whether a GP or a complementary therapist, many will have found that the treatment and advice is not adequate, or proves very costly.
Looking after yourself and your workforce need not be such a problem. Contact Better With Bowen today.
Groups, guilds, schools and colleges
We welcome enquiries to give talks and demonstrations to help you understand how the Bowen Technique may be able to help your institution or group with problems that are being experienced.